 Andy Erikson - Last Comic Standing Season 9 ALL THE SETS
Watch all of Andy's appearances and sets on season 9 of Last Comic Standing!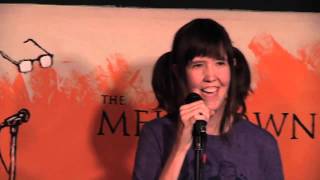 Andy Erikson at The Meltdown
Andy Erikson performing a showcase set at The Meltdown show with Jonah and Kumail at Meltdown Comics. There's a pretty neat surprise at the end too.
Join My Mailing List!
Stay up to date with my comedy unicorn adventures and upcoming shows!
Join Now!
Today is a very special review, because today, I'm reviewing unicorns from my very own home.

Wow. They're all so beautiful and special and so unique in their own ways. They all have such different personalities and it really shows through in this picture. Getting them all to sit still long enough to take a picture was insane! Thankfully their cat mom was around to keep them in line.

I suppose you may want a little back story on how I got these unicorns…

To read the rest of the review, follow the link to checkout my Unicorn Blog!

 http://unicornratings.tumblr.com/post/128738364944/today-is-a-very-special-review-because-today-im

Secret Unicorn was released into the wild on September 1st and has been moving up the itunes charts! Yesterday it went from #17 to #8 and this morning it was number 6! SO COOL! Take that Louis CK! Take that one of Tig Notaro's albums!

Every download means the world to me because it means people will finally get to listen to my jokes when they workout! And by workout, I mean dancing to the song Mmmbop by the Hanson Brothers or while aerobically hugging a stuffed animal. Heck, now you can listen to me tell jokes while DRIVING! How cool is that!? Honk honk! I'm listening to jokes here!

It's been a goal of mine to have a comedy album I could be proud of, and I can honestly say I'm proud of this CD. Rooftop comedy did an amazing job! And this also wouldn't be possible without Acme Comedy Club. Love that place SO MUCH!.

Thank you for listening! Thank you for being wonderful! Thank you for being silly and fun and encouraging a tall weird girl to keep telling her jokes and doing her thing. I love you!

FOR A FULL LIST OF MY ALBUM THANKS AND CREDITS GO TO: www.andyerikson.com/thanks

Follow this link to order my album on iTunes TODAY!

Follow this link to order my album from Rooftop Comedy TODAY! (This is where you can get a physical copy to0.)

XOXOXO, Andy
I'm on Facebook and Twitter and Instagram and Youtube.

And checkout my UNICORN BLOG!

My schedule! It's updated all the time.

UPCOMING SHOWS:

I'll be on the Last Comic Standing Tour September 11th to December 11th! check the schedule below to see if i'll be in a city near you! Then visit this link to buy tickets!

Last Comic Standing 2015 Tour Schedule

| | |
| --- | --- |
| Date | City/State |
| SEP 11 | Spokane, WA |
| SEP 12 | Jacksonville, OR |
| SEP 13 | Snoqualmie, WA |
| SEP 15 | Redding, CA |
| SEP 16 | Lemoore, CA |
| SEP 17 | Santa Ynez, CA |
| SEP 18 | Las Vegas, NV |
| SEP 19 | Reno, NV |
| SEP 20 | San Francisco, CA |
| SEP 21 | Turlock, CA |
| SEP 23 | Wichita, KS |
| SEP 24 | Kansas City, KS |
| SEP 25 | St. Louis, MO |
| SEP 26 | Prior Lake, MN |
| SEP 27 | Duluth, MN |
| SEP 29 | Madison, WI |
| SEP 30 | Ames, IA |
| OCT 1 | Springfield, MO |
| OCT 2 | Merrillville, IN |
| OCT 3 | Milwaukee, WI |
| OCT 4 | Peoria, IL |
| OCT 5 | Champaign, IL |
| OCT 7 | Cincinnati, OH |
| OCT 8 | Indianapolis, IN |
| OCT 9 | Louisville, KY |
| OCT 10 | Royal Oak, MI |
| OCT 10 | Royal Oak, MI |
| OCT 11 | Cleveland, OH |
| OCT 12 | Nashville, TN |
| OCT 14 | Verona, NY |
| OCT 15 | Greensburg, PA |
| OCT 16 | New York, NY |
| OCT 17 | New Brunswick, NJ |
| OCT 18 | Morristown, NJ |
| OCT 20 | York, PA |
| OCT 21 | Baltimore, MD |
| OCT 22 | Wilmington, DE |
| OCT 23 | Atlantic City, NJ |
| OCT 24 | Glenside, PA |
| OCT 25 | Bethlehem, PA |
| OCT 28 | Worcester, MA |
| OCT 29 | Providence, RI |
| OCT 30 | Keene, NH |
| OCT 31 | Boston, MA |
| NOV 1 | Westbury, NY |
| NOV 3 | Knoxville, TN |
| NOV 4 | Charlotte, NC |
| NOV 5 | North Charleston, SC |
| NOV 6 | Columbus, GA |
| NOV 7 | Durham, NC |
| NOV 8 | Atlanta, GA |
| NOV 9 | Ponte Vedra, FL |
| NOV 10 | West Palm Beach, FL |
| NOV 11 | Coral Springs, FL |
| NOV 12 | Fort Myers, FL |
| NOV 13 | Orlando, FL |
| NOV 14 | West Palm Beach, FL |
| NOV 15 | Clearwater, FL |
| NOV 17 | New Orleans, LA |
| NOV 18 | Houston, TX |
| NOV 19 | San Antonio, TX |
| NOV 20 | Austin, TX |
| NOV 21 | Grand Prairie, TX |
| NOV 22 | Tucson, AZ |
| NOV 23 | Palm Desert, CA |
| NOV 24 | Mesa, AZ |
| NOV 27 | Riverside, CA |
| NOV 28 | San Diego, CA |
| NOV 29 | Beverly Hills, CA |
| DEC 2 | Wabash, IN |
| DEC 3 | Skokie, IL |
| DEC 4 | Effingham, IL |
| DEC 5 | Manistee, MI |
| DEC 10 | Kahului, HI |
| DEC 11 | Honolulu, HI |